Editorial: Surgical Oncology in times of COVID-19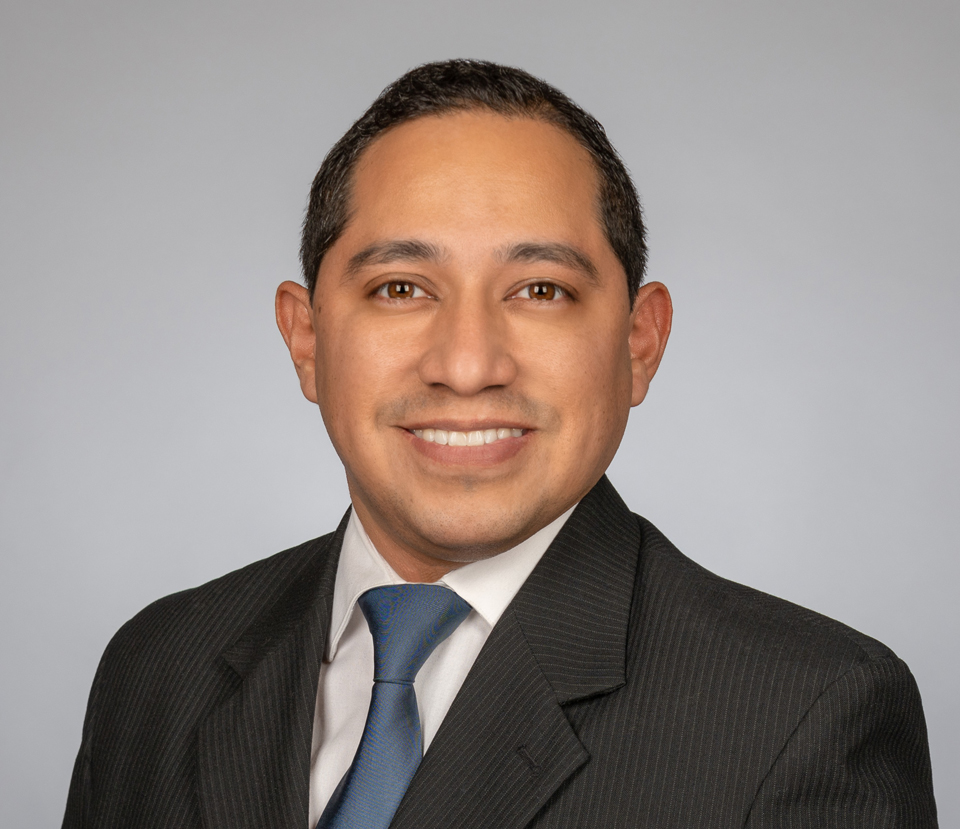 While COVID-19 infection continues to spread worldwide at an exponential pace, surgical oncologists and other cancer specialists need to adapt to the new situation to keep providing the same quality and cutting-edge care to our patients. Currently, there are more than 18 million confirmed cases at more than 180 countries or regions worldwide affected by the Coronavirus Disease 2019 (COVID-19) caused by the severe acute respiratory syndrome-coronavirus 2 (SARS-CoV-2). [1, 2] This unprecedented global situation has not only changed our lives but also, has exposed all the limitations of our health system as well as showed the vulnerability of human nature. In this context, scientists and clinical cancer specialists are the leaders responsible to develop strategies to deliver the best possible care while protecting the healthcare providers and patients from acquiring this novel and deadly disease. [3] The Society of Surgical Oncology (SSO) Disease Site Work Group Chairs and Vice-Chairs has recently published its recommendations pertaining to the treatment in their specialties assuming a 3 to 6 months delay. All these recommendations are based on expert opinions and vary per system and most importantly, change depending on tumor biology. [4]
In general, this rapidly evolving situation makes surgeons deal with different federal, state, and societal recommendations. For instance, on March 18, the Center for Medicare and Medicaid Services (CMS) recommended delaying all non-essential medical, surgical, and dental procedures. [5] As of June 8, 34 states had issued recommendations to re-initiate surgeries, medical invasive and dental procedures, [6] but, there is not a single state that is similar to the other, and recommendations vary according to capacity, availability of trained personnel and personal protective equipment (PPE). It is important to mention that many of these recommendations involved the participation of non-healthcare professionals. Fortunately, The American College of Surgeons as well as all other medical societies have stood up to guide the resumption of surgery in a planned, rational, and safe manner. In a Joint Statement, the American College of Surgeons and 3 other societies, issued in April 2020, several principles considering all the perioperative aspects to guarantee the safety of patients and healthcare professionals. [7]
Importantly, screening and testing play a paramount role in the prevention and perioperative management of the infection. The American Society of Anesthesiologists and the Anesthesia Patient Safety Foundation recommend universal screening for symptoms in all patients undergoing surgery. Unexplained fever, respiratory or gastrointestinal symptoms, chills, muscle pain, headache, sore throat, and/or new loss of taste or smell within the prior two weeks, prompt a further thorough medical evaluation. Also, all patients undergoing surgery should get tested with a nucleic acid amplification test (PCR). [8] Negative patients can proceed with surgery. For positive patients, all non-emergent procedures should be delayed until they are no longer infectious and are recovered from COVID-19. In a retrospective study in Wuhan, China, of the patients that unintentionally underwent surgery during the incubation period of COVID-19, 44% needed ICU management and 20% died. Also, they described that all the patients developed symptoms shortly after the completion of surgery. They suggested that surgery may accelerate the process of disease and increase mortality rates. [9] Similar findings were replicated at other studies with high mortality rates in infected patients. [10]
Cancer patients also showed worse prognosis and more so if they undergo chemotherapy and/or surgery. Importantly, rapid deterioration and a higher risk of severe events (ICU admission, invasive ventilation, or death) were observed in oncologic patients, as well as a higher risk of hospital-acquired COVID-19 infection with a dismal prognosis. [11]These findings were also replicated in a Canadian study where oncologic patients with COVID-19 had higher mortality rates (27%) than the general population (~7%). [12] Depending on the disease course, tumor biology, and prognosis, it should be discussed the benefits of holding the adjuvant, neoadjuvant and/or surgery versus proceed in a controlled and isolated setting during this pandemic times. Specifically, the recommendations for endocrine and hepatopancreatobiliary tumors is to proceeding with surgical treatment when appropriate within the next 4 to 8 weeks, especially for locally aggressive tumors (tracheal invasion, laryngeal recurrent nerve), aggressive biology (rapidly growing, recurrence, locally invasive or lymph node invasion) or the ones representing threatening morbidity (e.g. tracheal obstruction, small bowel obstruction, bleeding, concerns for ischemia), in an emergent setting. [4]
This is just the beginning of the pandemic caused by the novel coronavirus. The more accurate projections revealed that the SARS-CoV-2 is here to stay between us. These challenging times demand a team effort of governments, society, scientific, and healthcare community. At MCRC, we remain vigilant and at the same time, will continue contributing to the forefront of the Oncology Research for the benefit of our patients.
References
[1] COVID-19 Dashboard by the Center for Systems Science and Engineering (CSSE) at Johns Hopkins University. Coronavirus Resource Center. Johns Hopkins University of Medicine. Accessed on August 8th, 2020. Available at: https://coronavirus.jhu.edu/map.html
[2] Ahsan W, Javed S, Bratty MA, Alhazmi HA, Najmi A. Treatment of SARS-CoV-2: How far have we reached? Drug Discov Ther. 2020 May 6;14(2):67-72. Epub 2020 Apr 25.
[3] Bartlett DL, Howe JR, Chang G, Crago A, Hogg M, et al.; Society of Surgical Oncology. Management of Cancer Surgery Cases During the COVID-19 Pandemic: Considerations. Ann Surg Oncol. 2020 Jun;27(6):1717-1720. Epub 2020 Apr 8.
[4] Bartlett DL, Howe JR, Chang G, Crago A, Hogg M, et al.; Society of Surgical Oncology. Management of Cancer Surgery Cases During the COVID-19 Pandemic: Considerations. Ann Surg Oncol. 2020 Jun;27(6):1717-1720.
[5] Diaz A, Sarac BA, Schoenbrunner AR, Janis JE, Pawlik TM. Elective surgery in the time of COVID-19. Am J Surg. 2020 Jun;219(6):900-902.
[6] American College of Surgeons. COVID-19: Executive Orders by State on Dental, Medical, and Surgical Procedures. Updated on June 8th, 2020. Available at: https://www.facs.org/covid-19/legislative-regulatory/executive-orders#viewport
[7] American College of Surgeons, American Society of Anesthesiologists, Association of periOperative Registered Nurses, American Hospital Association. Joint Statement: Roadmap for Resuming Elective Surgery after COVID-19 Pandemic. April 17th, 2020. Available at:  https://www.facs.org/covid-19/clinical-guidance/roadmap-elective-surgery
[8] American Society of Anesthesiologists, Anesthesia Patient Safety Foundation. The ASA and APSF Joint Statement on Perioperative Testing for the COVID-19 Virus. April 29th, 2020. Available at: https://www.asahq.org/about-asa/newsroom/news-releases/2020/04/asa-and-apsf-joint-statement-on-perioperative-testing-for-the-covid-19-virus
[9] Lei S, Jiang F, Su W, Chen C, Chen J, Mei W, Zhan LY, Jia Y, Zhang L, Liu D, Xia ZY, Xia Z. Clinical characteristics and outcomes of patients undergoing surgeries during the incubation period of COVID-19 infection. EClinicalMedicine. 2020 Apr 5;21:100331.
[10] Aminian A, Safari S, Razeghian-Jahromi A, Ghorbani M, Delaney CP. COVID-19 Outbreak and Surgical Practice: Unexpected Fatality in Perioperative Period. Ann Surg. 2020 Jul;272(1):e27-e29.
[11] Liang W, Guan W, Chen R, Wang W, Li J, et al. Cancer patients in SARS-CoV-2 infection: a nationwide analysis in China. The Lancet Oncology. 2020;21(3):335-7.
[12] Worcester S. Higher Death Rate in Cancer Patients With Nosocomial COVID-19. Medscape July 31st, 2020. Accessed on August 3rd, 2020. Available at: https://www.medscape.com/viewarticle/934977