Board of Directors
Seza A Gulec, MD, FACS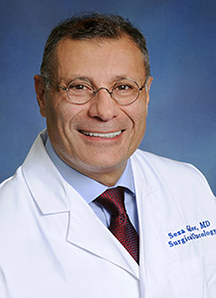 President and Chief Executive Officer, Miami Cancer Research Center
Dr. Seza Gulec is the founding president and the Chief Executive Officer at Miami Cancer Research Center. Dr. Gulec is also the founding Chief of Surgical Oncology and Endocrinology and Director of Surgical Research at Florida International University. He is the Chief of Surgical Oncology at HCA Florida Aventura Hospital.
Dr. Gulec's areas of clinical expertise include treatment of thyroid and parathyroid diseases, carcinoid and neuroendocrine tumors, melanoma, breast cancer, primary and metastatic liver cancers, and pancreatic cancer. Dr. Gulec is an established researcher in surgical and nuclear oncology fields. The main focus of his research is molecular imaging and targeted radionuclide therapy in solid tumors. His laboratory is actively involved in the development of novel positron Emission tomography (PET) imaging agents, and radioimmuno, radiopeptide and radiomicrosphere therapy strategies which include molecular theranostics and dosimetry.
Dr. Gulec received his medical degree at Ankara University College of Medicine, Ankara, Turkey. He is trained in surgery at Louisiana State University Health Sciences Center in New Orleans, LA, in nuclear medicine and nuclear oncology at the Memorial Sloan-Kettering Cancer Center in New York, NY, and in surgical oncology at the John Wayne Cancer Institute in Santa Monica, CA.
Dr. Gulec is a Fellow of American College of Surgeons and Fellow of the American College of Nuclear Medicine. He is also member of Society of Surgical Oncology, American Thyroid Association and Society of Nuclear Medicine and Molecular Imaging.
J. Paul Perales-Villarroel, MD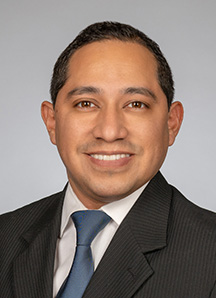 Chief Operating Officer, Miami Cancer Research Center
Dr. Paul Perales is the Chief Operating Officer at Miami Cancer Research Center. He is a board-certified general surgeon, fellowship-trained in Advanced Gastrointestinal, Bariatric and Minimally Invasive Surgery at Cleveland Clinic Florida.
Dr. Perales received his medical degree from Universidad Nacional Mayor de San Marcos, Lima - Peru. Completed a Surgery Residency at the same institution and trained in General Surgery at Kendall Regional/Aventura Hospital and Medical Center, in Miami-Florida.
Prior to complete his clinical training, Dr. Perales spent 3 years at the University of Pennsylvania and The Children's Hospital of Philadelphia embedded in Clinical and Translational Research. His solid research experience, enables him to contribute to MCRC Academic Development.
Dr. Perales's interests are gastrointestinal oncology, specifically foregut, hepatobiliary and pancreatic disease, as well as endocrine oncology.
Adriana Duran, RN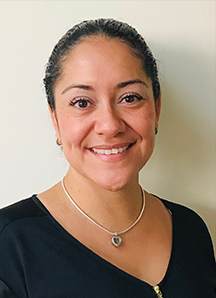 Chief Financial Officer, Miami Cancer Research Center
Adriana Duran is a certified Nurse Practitioner. She serves as the CFO at the MCRC. She has been involved with healthcare operations and research coordination since the inception of Miami Thyroid Oncology Consortium. She has served at different professional levels in the organization.
Besides her main responsibility as an executive director of finance, Ms. Duran serves as a liaison for the MCRC's clinician/researcher network and industry partners.
Daryl Eber, MD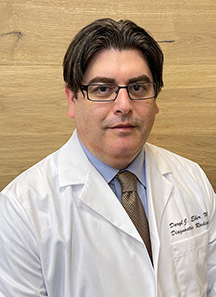 Vice President of Clinical Research, MCRC
Dr. Eber graduated from the University of Florida with the highest honors in 1996 focusing on Neuroscience and business. He then attended the University of Miami School of Medicine and did his Diagnostic Radiology Residency and Nuclear Medicine Fellowship at the University of Miami/Jackson Health System. He now practices in both the private and academic settings.  He is the co-founder of 3T Radiology & Research outpatient imaging centers throughout Florida. He is an Attending Radiologist at Jackson Community Hospital and Larkin Community Hospital in Miami, FL. Dr. Eber has over 30 publications and professional presentations worldwide. Dr. Eber is a past president of the Florida Radiology Society and is an appointed Councilor of the American College of Radiology. In this capacity, he aids in establishing policy for radiology and radiation oncology on the national level.
Dahlia Mohammed, MPH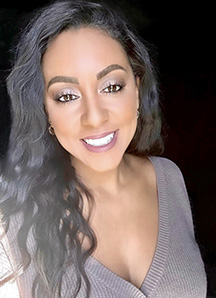 Vice President of Operations, Educational Programs, MCRC
Dahlia serves as Vice President of Operations at Miami Cancer Research Center. In this role, Dahlia oversees business operations and development, educational programs, and philanthropy. She leads the administration of our annual Miami Thyroid Oncology Symposium, managing industry partnerships, donor support, faculty affairs and attendee support. Dahlia has over seventeen years of progressive experience including fully developing, managing, and directing the operations of multiple clinical and educational units from the ground up, as well as collaborating to build the customer experience arm of a hyper-growth startup organization. She is well-experienced with the full scope of health tech operations and user engagement needs inclusive of program management, strategic partnership building, client success strategy, and data insights. Dahlia received a Master of Public Health with a concentration in health promotion and disease prevention and a Bachelor's in Health Sciences from Florida International University.